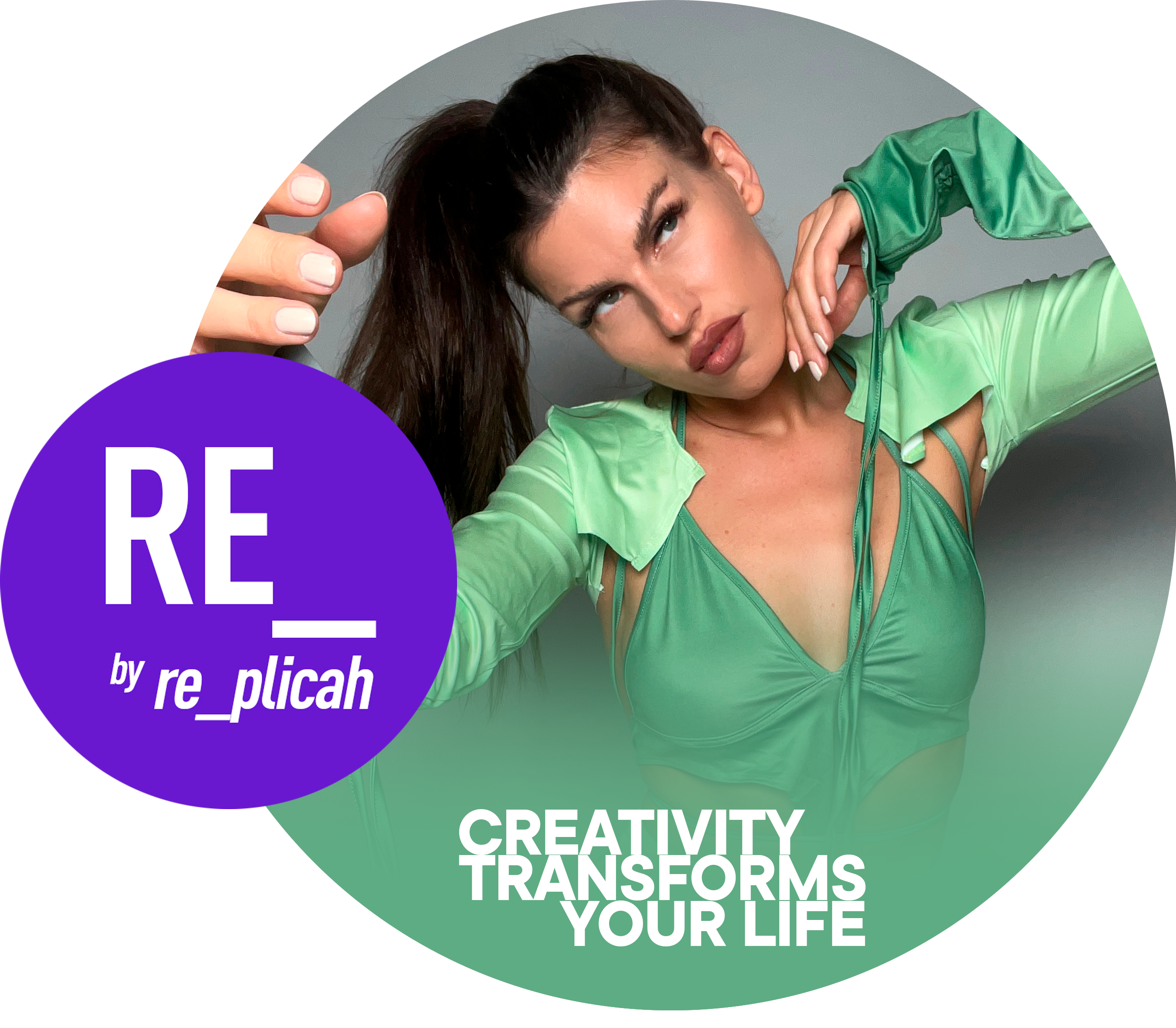 WELCOME YOU WONDERFUL HUMAN
I'm Re_plicah
You might wonder how you ended up here. 
Either you came here via a link from my social medias or an advertisement. 
Briefly about me: 
I'm a multi award winning artist. Who has built a dream life, far away from the hamster wheel of 9-5 jobs. There is a life, full of creativity and inspiration. No matter what industry you are in or where you want to go. 
I have 17 years of business experience in creative direction, photography and videography. 
27 years experience in music production and sound design.
I'm Entrepreneur, CEO and Founder of a tech startup building an empire that fosters creativity. And currently I'm working on a project that brings a 10 meter tall interactive art installation around to world.
My friends say that I'm a motivational bomb, creative goddess and a lucky kid. (flattered) :-P
I'm not just blessed with it, but I also have a steep path with ups and downs. However, I have a mindset that makes me what I am. And together with my decades of experience I will pass all this on to you in my online courses. So that you can go your very own and individual way with inexhaustible inspiration. 
My first course RE_INVENT YOURSELF is ready now. I know you are ready too:
I'm really looking forward to you. 
much love re
This isn't just a purchase, but an investment in you and your future.
What you learn here might take you 1 week to practice and be fully aware to learn this new skill,
but that skill could change your life forever.